Florida Tobacco Awareness Class
Course For Tobacco provides access to the Tobacco Awareness Class, an educational program that may be required in the state of Florida by the court, a legal order, a legal representative, a parole or probation officer, an employer, or other entity.
Our Tobacco Awareness Class has been written to meet national standards and is recognized by courts and organizations that allow distance learning. The Course For Tobacco program provides meaningful content intended to meet court, legal, or employer requirements. We also recommend the Tobacco Awareness Class for personal growth.
Start now for only $25
Is this class acceptable in your county? Click to find out!
Nationally
Recognized
This online Tobacco Awareness Class is nationally recognized and satisfies court, legal, and employment requirements.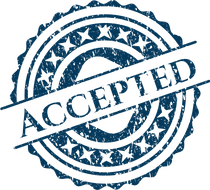 Easily
Accessible
Our Tobacco Awareness Class is 100% online and self-paced, which allows you to start and stop at any time and as often as necessary to accommodate your schedule.
The course can also be taken on any device that has access to the Internet:
Desktop computers

Laptop computers

Tablets

Smart phones
You can even start on one device and continue on another!
Guaranteed
Acceptance
Your Tobacco Awareness Class certificate comes backed by a 100% money-back guarantee.
If your certificate is not accepted for any reason, contact us and let us know. We will refund you the full price of the course.
Lowest Price Guarantee
Starting at only $25, we offer the lowest priced Tobacco Awareness Class with absolutely no hidden fees; guaranteed! If you find a similar course for a lesser price, we'll beat it! Just contact us and let us know. It's that simple!
The course price includes an enrollment verification letter and your certificate of completion. We do not charge additional fees for providing these documents.
Many sites require bulk purchases of their courses or don't allow purchases directly from their website. We want to make this process straightforward and simple: you never need to speak with a salesperson and you can register and get started right now entirely on your own.
Other benefits include...
Free enrollment confirmation letter. ( View a sample )
Free certificate of completion sent via email. ( View a sample )
Instant certificate upon completion of course requirements; 24 hours a day, 7 days a week.
No tests. You cannot fail the course!
Is this the class I am required to take?
The Tobacco Awareness Class has a number of different names but they all reference the same class requirement. If you have been instructed to take any one of the following classes then our online Tobacco Awareness Class may satisfy that requirement:
Anti-Tobacco Education Class
MIP Tobacco Class
Minor in Possession of Tobacco Class
Smoking Class
Teen Smoking Class
Teen Tobacco Citation Class
Tobacco Class
Tobacco Use Prevention Class
Underage Tobacco Class
Youth Tobacco Awareness Class
Youth Tobacco Awareness Program (YTAP)
Is this distance learning program (online class) acceptable in my county?
In some cases the court or rules of a particular county may disallow distance learning. This means that the Tobacco Awareness Class cannot be taken with an online provider. Below is a listing of every county in Florida. Those displayed in red and with an are specifically known to reject certificates from distance learning providers:
Alachua County
Baker County
Bay County
Bradford County
Brevard County
Broward County
Calhoun County
Charlotte County
Citrus County
Clay County
Collier County
Columbia County
DeSoto County
Dixie County
Duval County
Escambia County
Flagler County
Franklin County
Gadsden County
Gilchrist County
Glades County
Gulf County
Hamilton County
Hardee County
Hendry County
Hernando County
Highlands County
Hillsborough County
Holmes County
Indian River County
Jackson County
Jefferson County
Lafayette County
Lake County
Lee County
Leon County
Levy County
Liberty County
Madison County
Manatee County
Marion County
Martin County
Miami-Dade County
Monroe County
Nassau County
Okaloosa County
Okeechobee County
Orange County
Osceola County
Palm Beach County
Pasco County
Pinellas County
Polk County
Putnam County
Santa Rosa County
Sarasota County
Seminole County
St. Johns County
St. Lucie County
Sumter County
Suwannee County
Taylor County
Union County
Volusia County
Wakulla County
Walton County
Washington County